This was a wonderful project to work on, and a thoughtful gift for my customers wife at Christmas.
The brief was to turn a broken antique ring which was of no use to him into a unique Pandora bracelet charm which his wife would hopefully love!
He supplied me with a broken Georgian Rose Gold gents ring dating from the 1700's.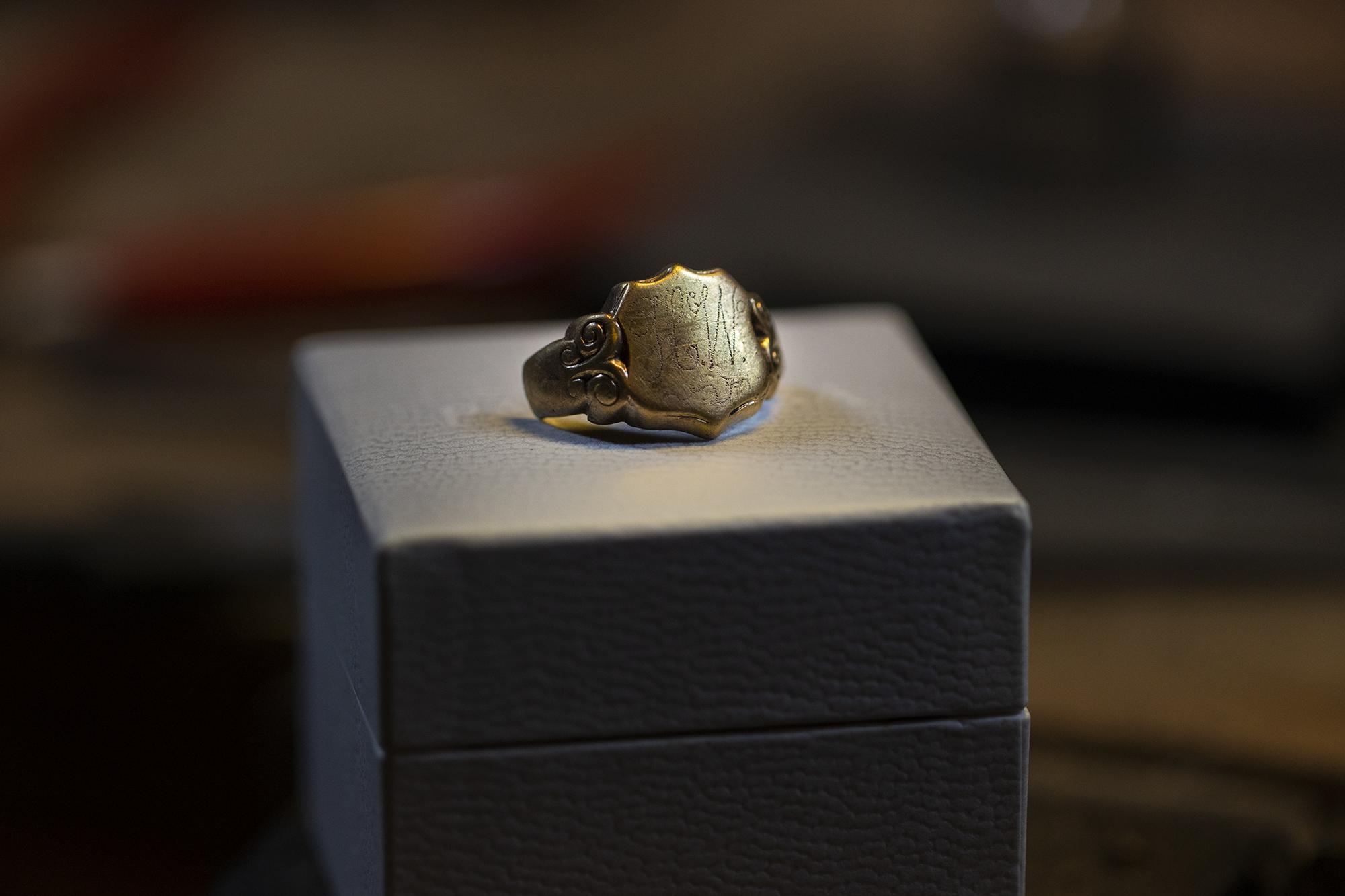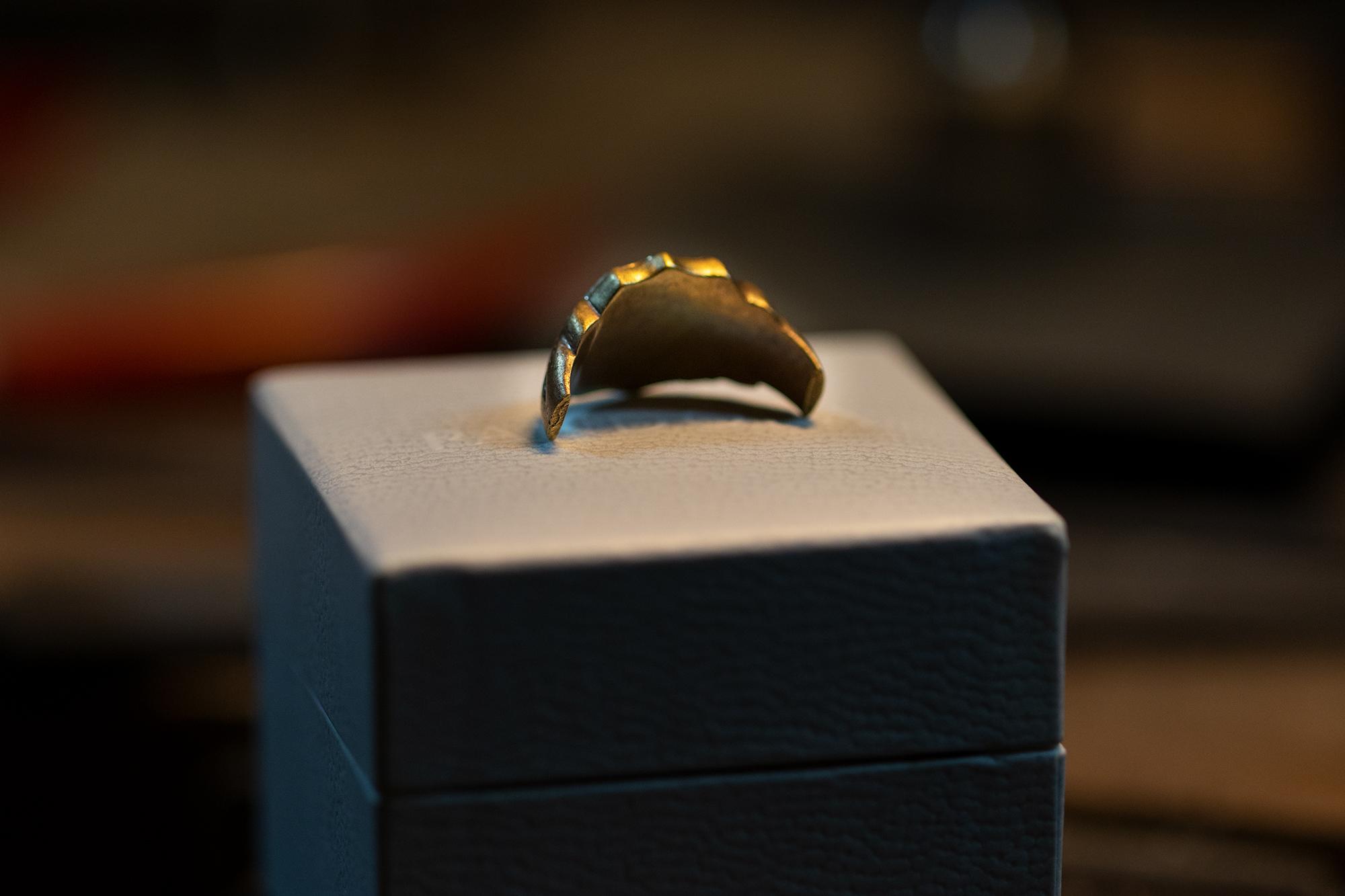 After weighing and measuring the broken ring to ensure there was enough gold to create the charm, it was time to melt it down.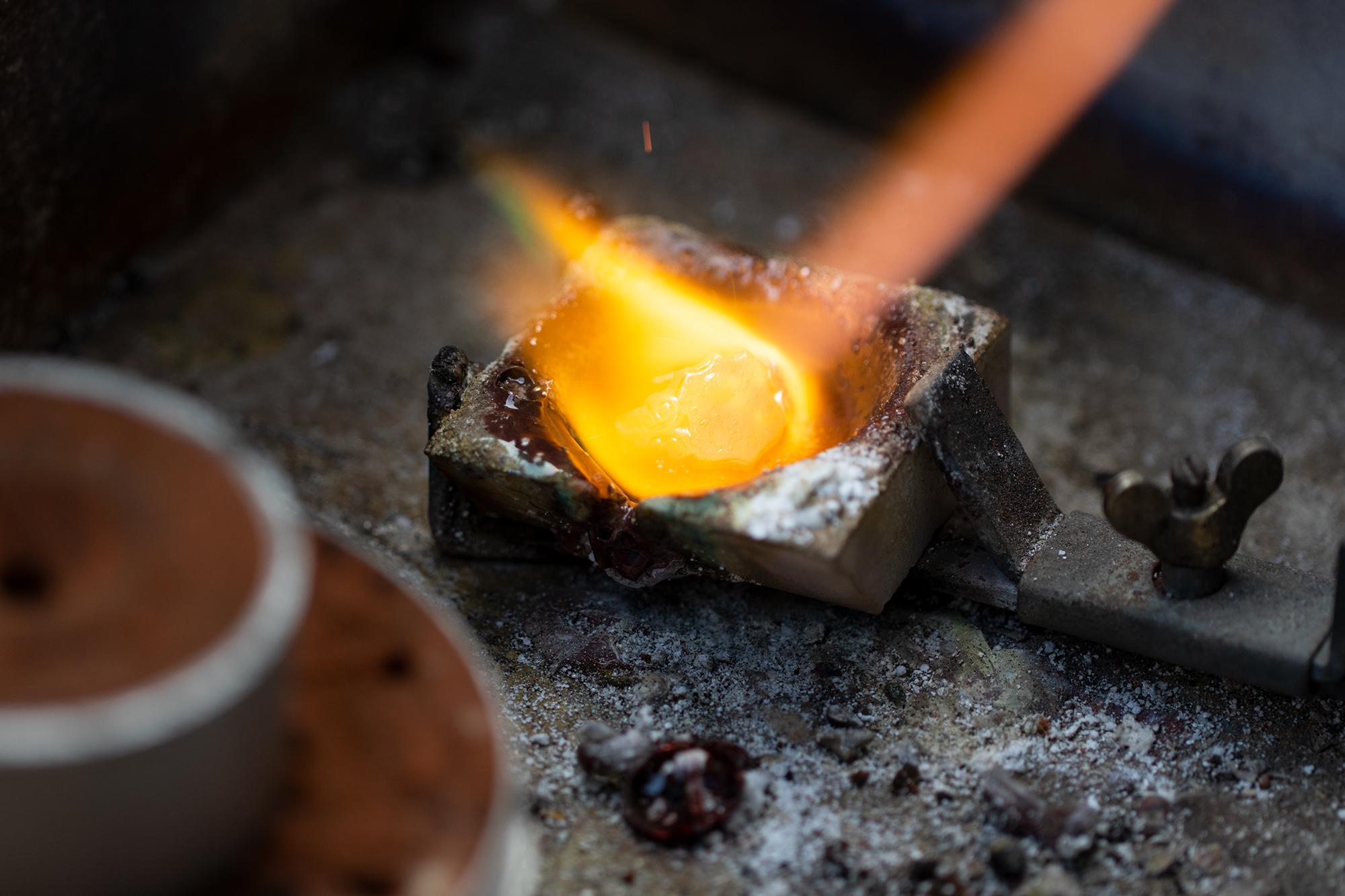 Once the old ring was molten, it was then poured into the prepared mould which I had created in the form of a heart shaped charm.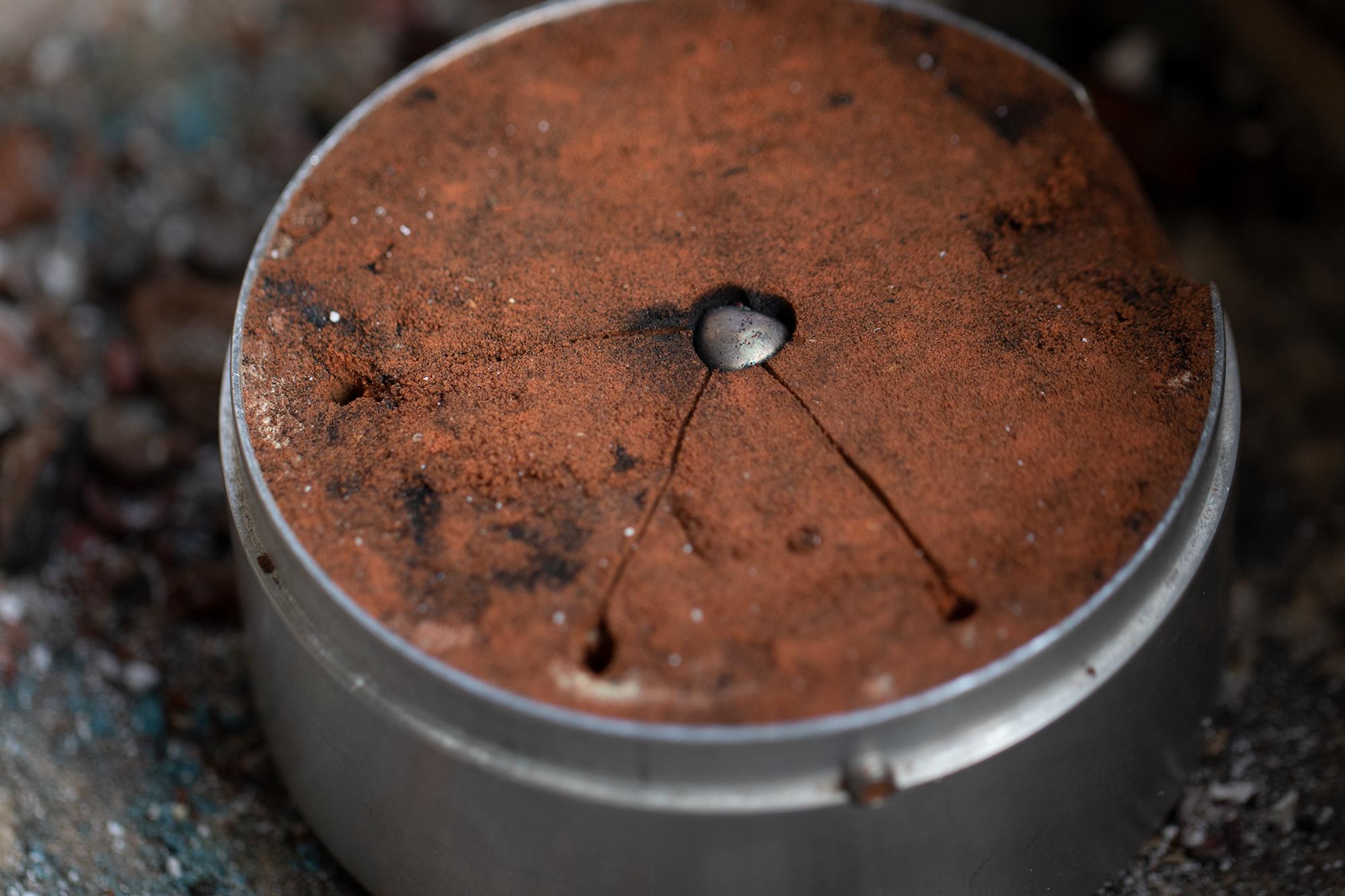 Once I had given the molten gold time to cool down, it was extracted from the mould to check it had formed correctly and that it was ready to refine into its final shape.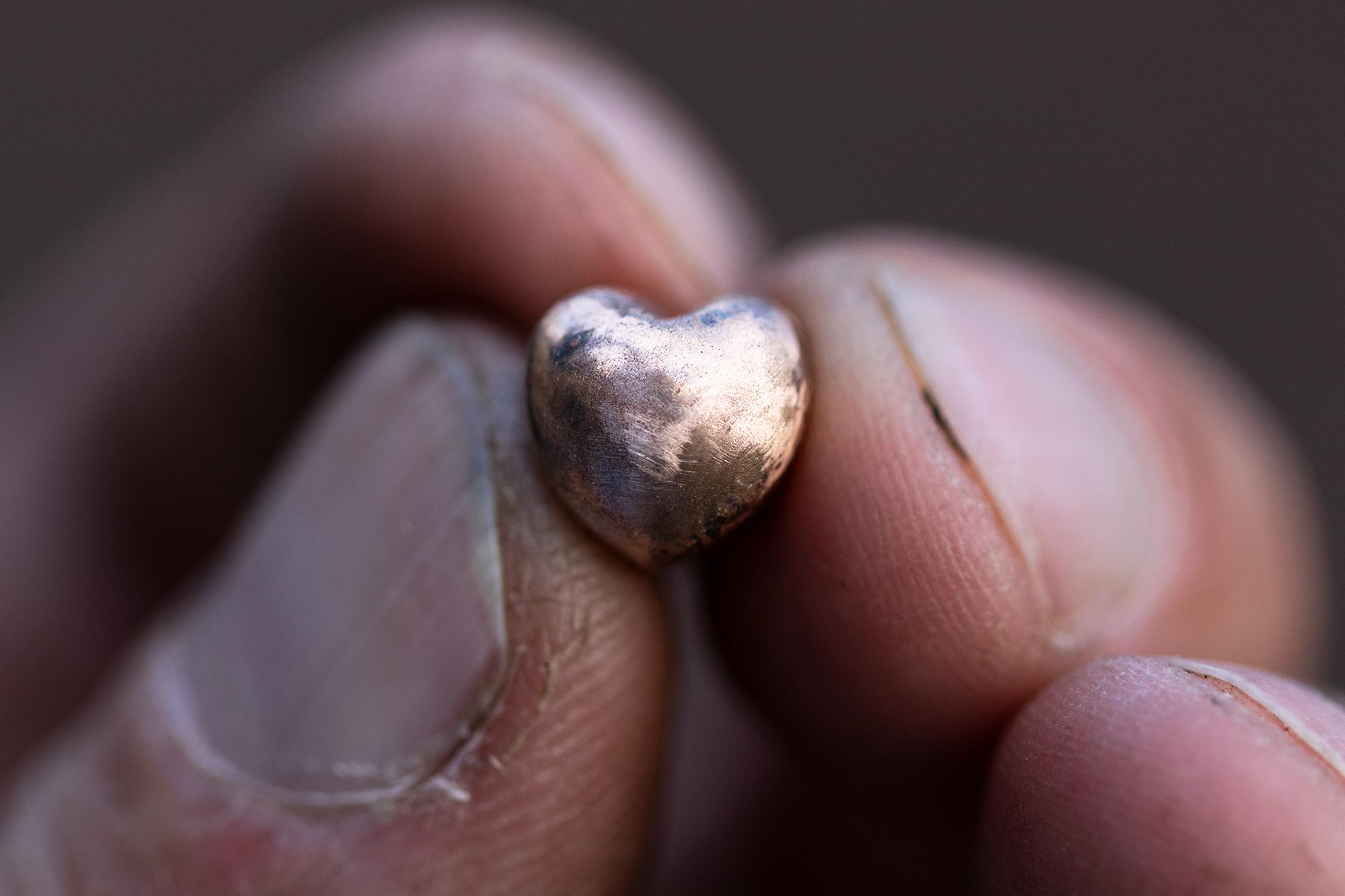 An official Pandora charm was used as a gauge to check the size and overall dimensions of the charm I had created. This was a vital step because the new charm needed to fit accurately and securely onto the Pandora bracelet in the same way as a regular shop-bought charm would.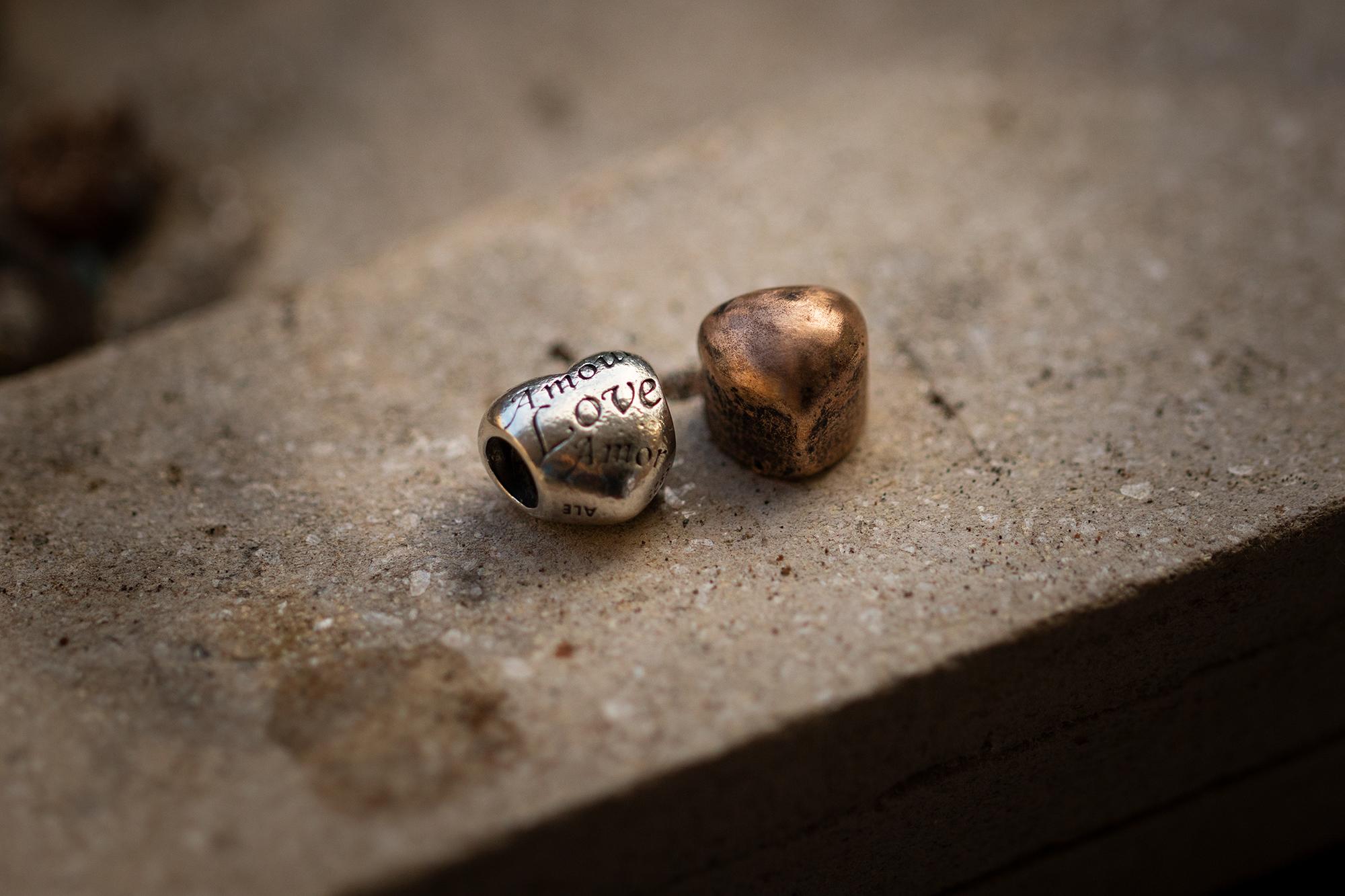 After a few hours of careful hand filing, measuring, drilling and polishing the finished charm emerged. I was lucky enough to receive the feedback from the customer after he presented the unique gift to his wife at Christmas. Luckily she loved it and wears it daily. A lovely project to work on with a great ending!