A friend and customer of mine who runs a thriving independent Metal Detector business in Cumbria ( www.uneartheduk.co.uk ) sent me this lovely Medieval ring brooch that he unearthed whilst detecting. Dates to somewhere between the 12th-13th century.
As a collector of such items he was disappointed that the bronze pin had been lost in antiquity which in all probability explains how it came to be lost in the first place centuries ago!
As I didn't have the original pin to reference, I did some simple research in order to find similar examples that had been found and to try and establish what their fastening pins looked like design wise.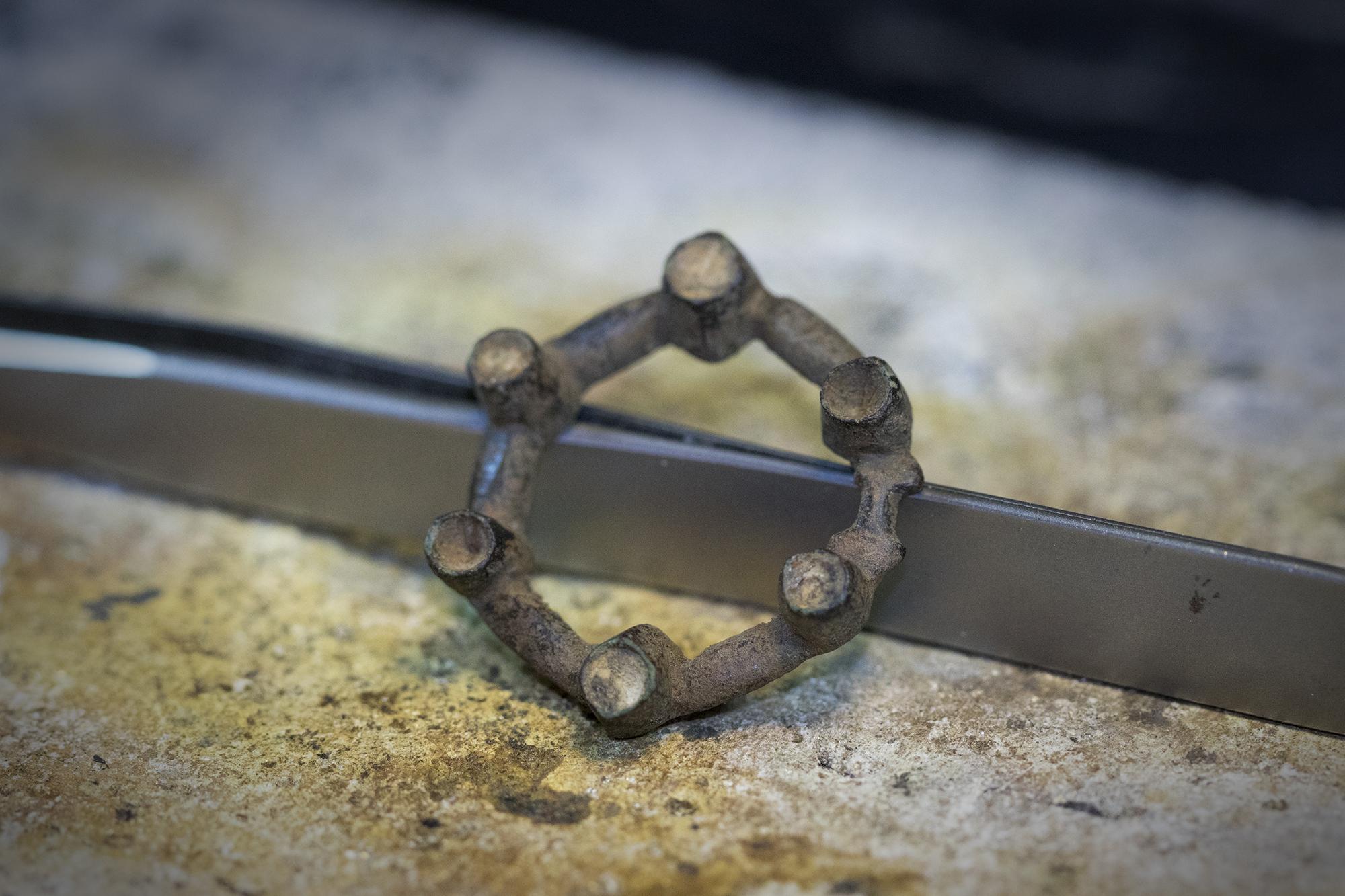 The six turrets featured in the brooches design would have originally held semi precious gemstones but sadly these had also been lost after being buried in the earth for so long. As they're non-metallic then there was next to no chance of recovering them from the soil.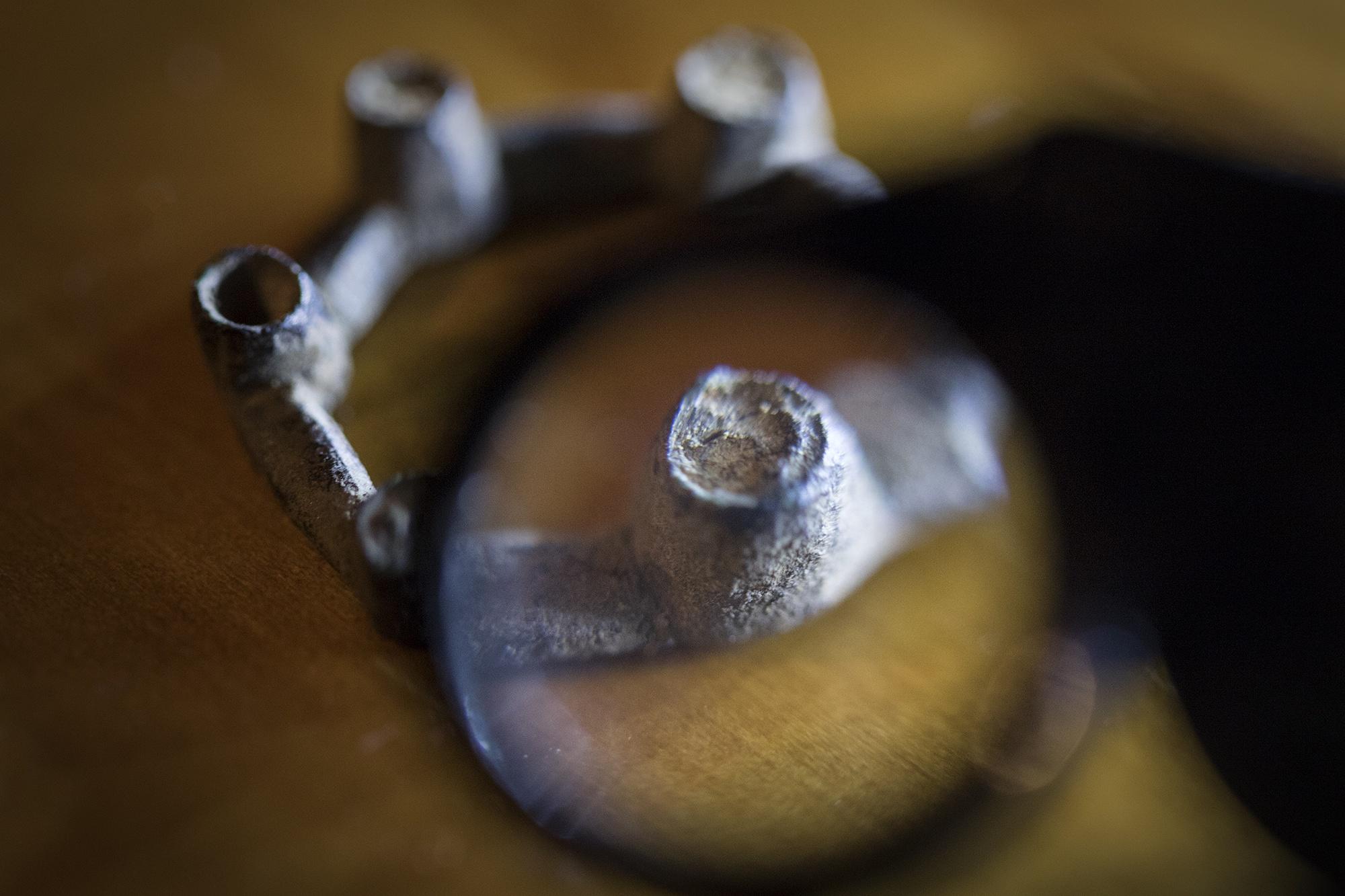 Once the size and design of the pin had been established, I forged a new one from bronze as per the metal likely used in the original design. Bronze was a very popular choice in ancient times due to its hard wearing and attractive looking properties. It was also a lot less expensive than silver and gold of course.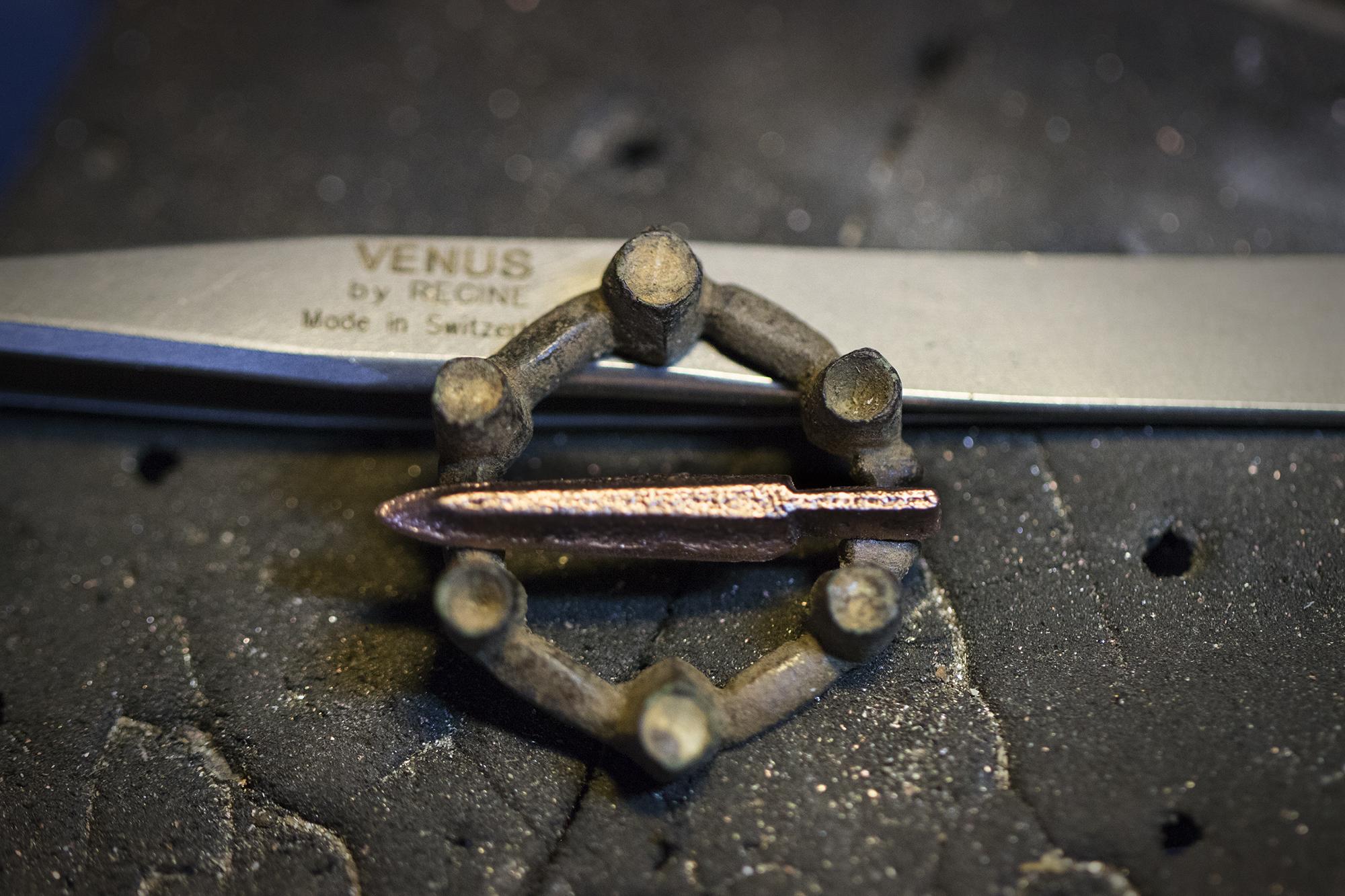 The replacement bronze pin fitted perfectly, so after some hand filing to refine the final shape was completed it was artificially aged to create a patina and snugly installed onto the brooch in exactly the same position as the original had been.
Its now proudly displayed in my customers display case and back to its former glory!