This was an intriguing project to work on, especially for a history lover like me!
Customer had found a lead Medieval seal dating from the 13th century whilst metal detecting in Norfolk.
The lady had done some research on the script contained within the seal and linked it back to some intriguing similarities to her own family. As a result she asked if it could be made into a wearable piece of jewellery such as a pendant.
The original seal was made of centuries old lead and was very fragile, so making it into something more solid and wearable seemed like a great idea!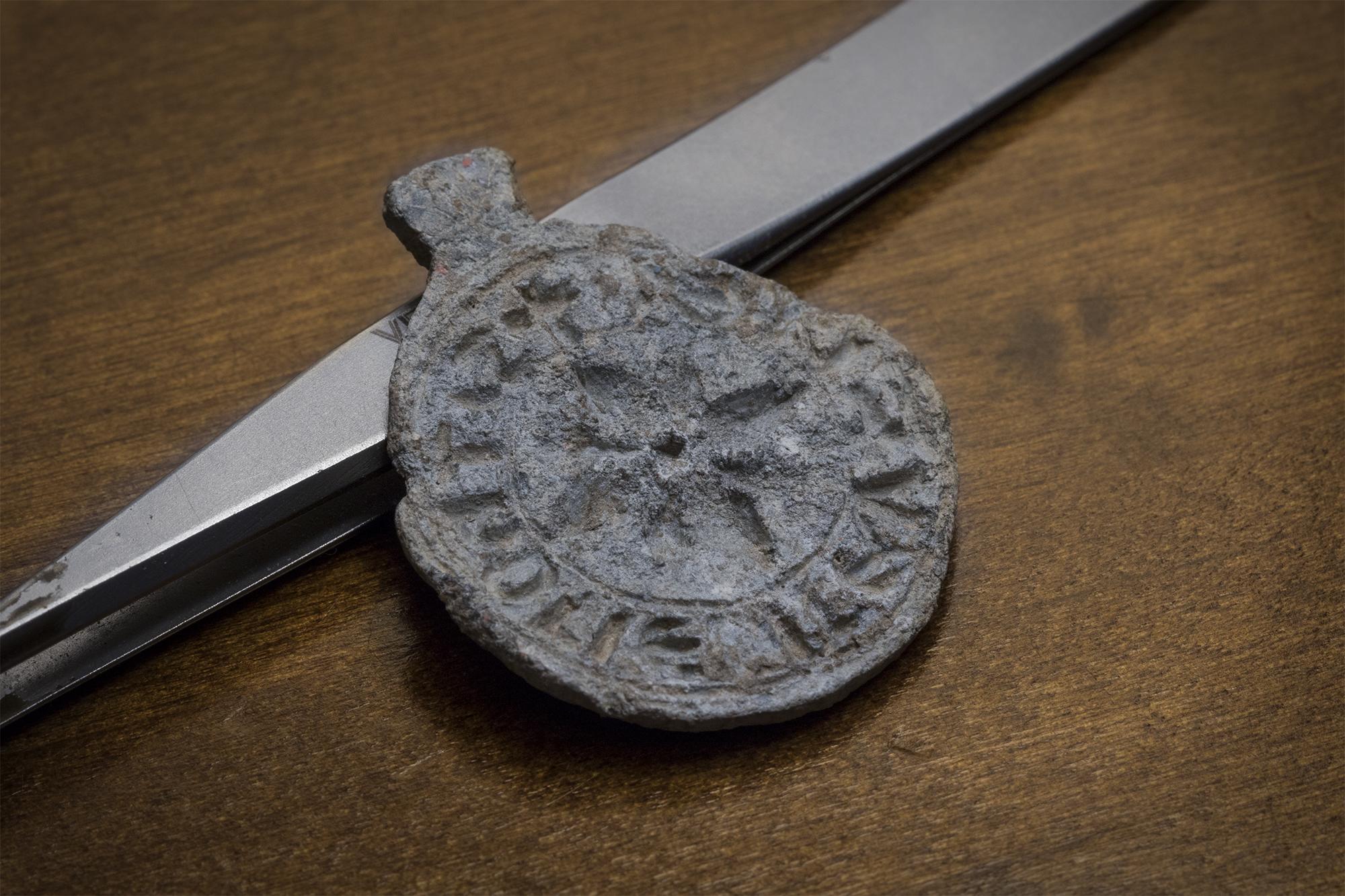 First step was to create a faithful replica in Sterling Silver. The original lead artefact was used to create the mould into which the silver was cast.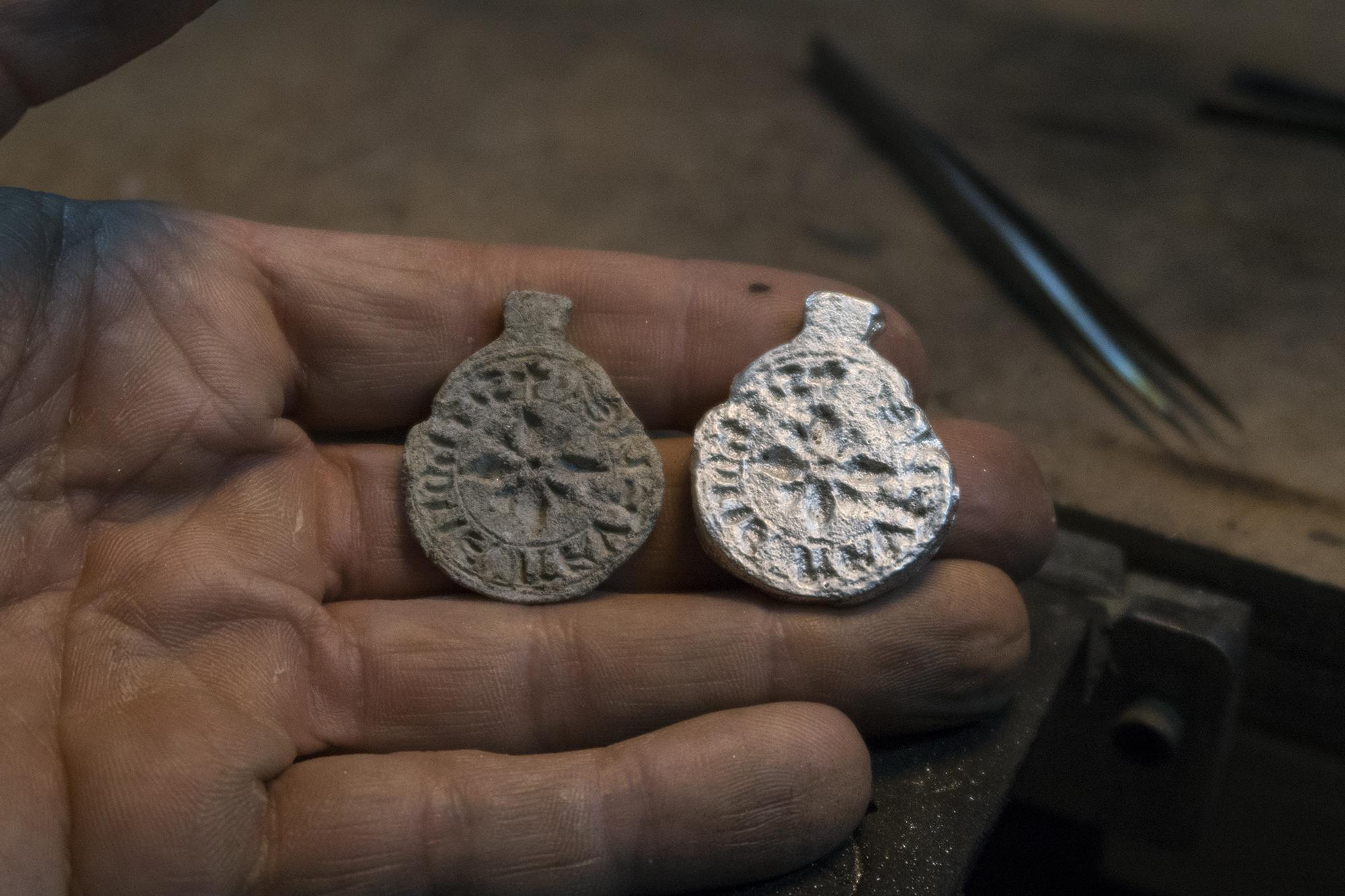 Then it was a case of removing the sprue and flashing from the casting process in order to tidy up the shape. This was done by hand using a traditional bench jewellers fret saw. Basically a very fine saw blade used for all sorts of jewellery making tasks.
In Medieval times this seal would have been used by the owner to stamp an impression into wax in order to seal important documents. However as the top of it had broken and been lost in antiquity, I needed to form another contemporary looking bail so it could be suspended from a delicate silver chain.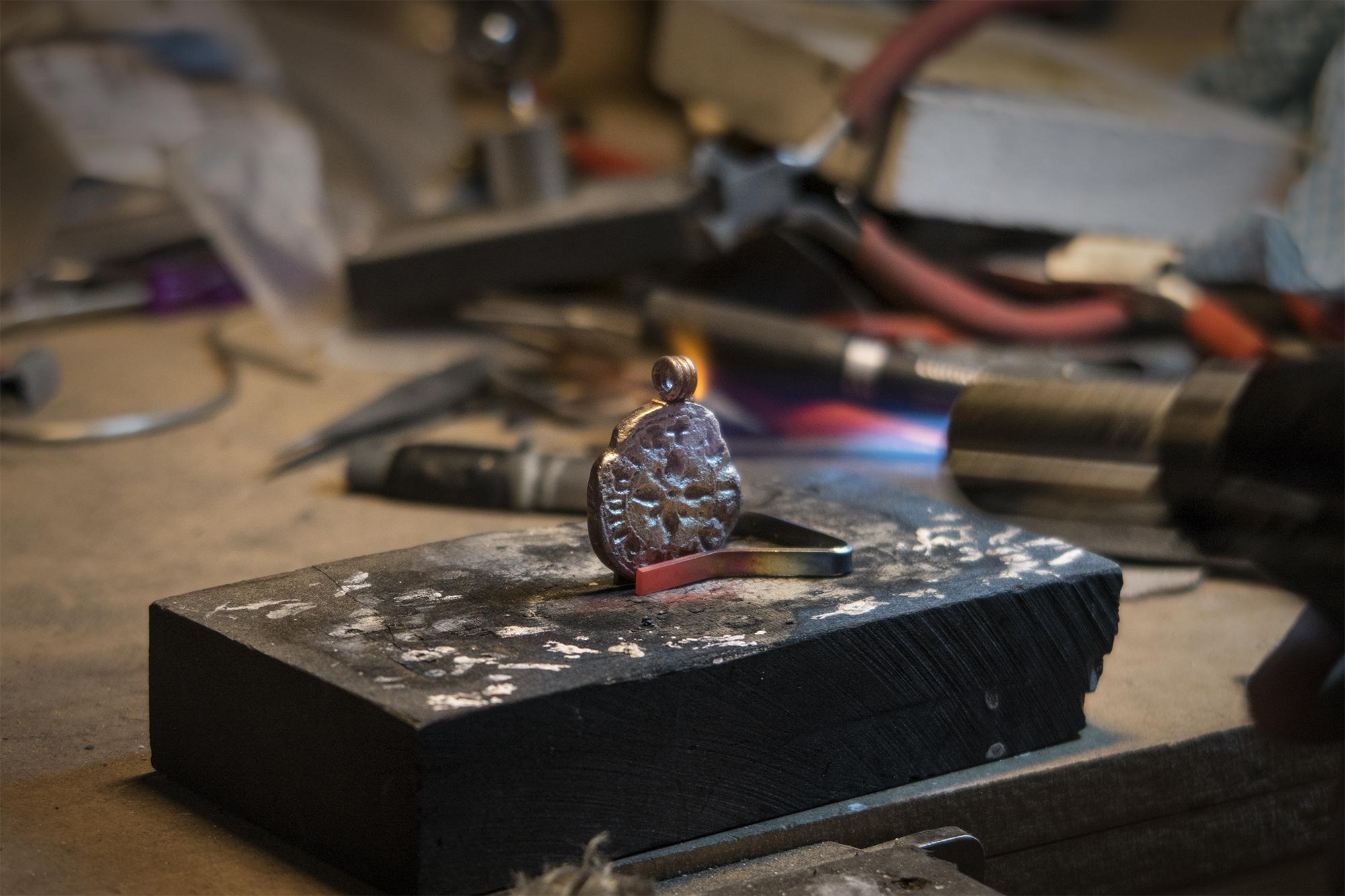 With the contemporary looking bail added, and after a light initial polish the next stage was to create an appropriate little box to house this unique piece of jewellery in.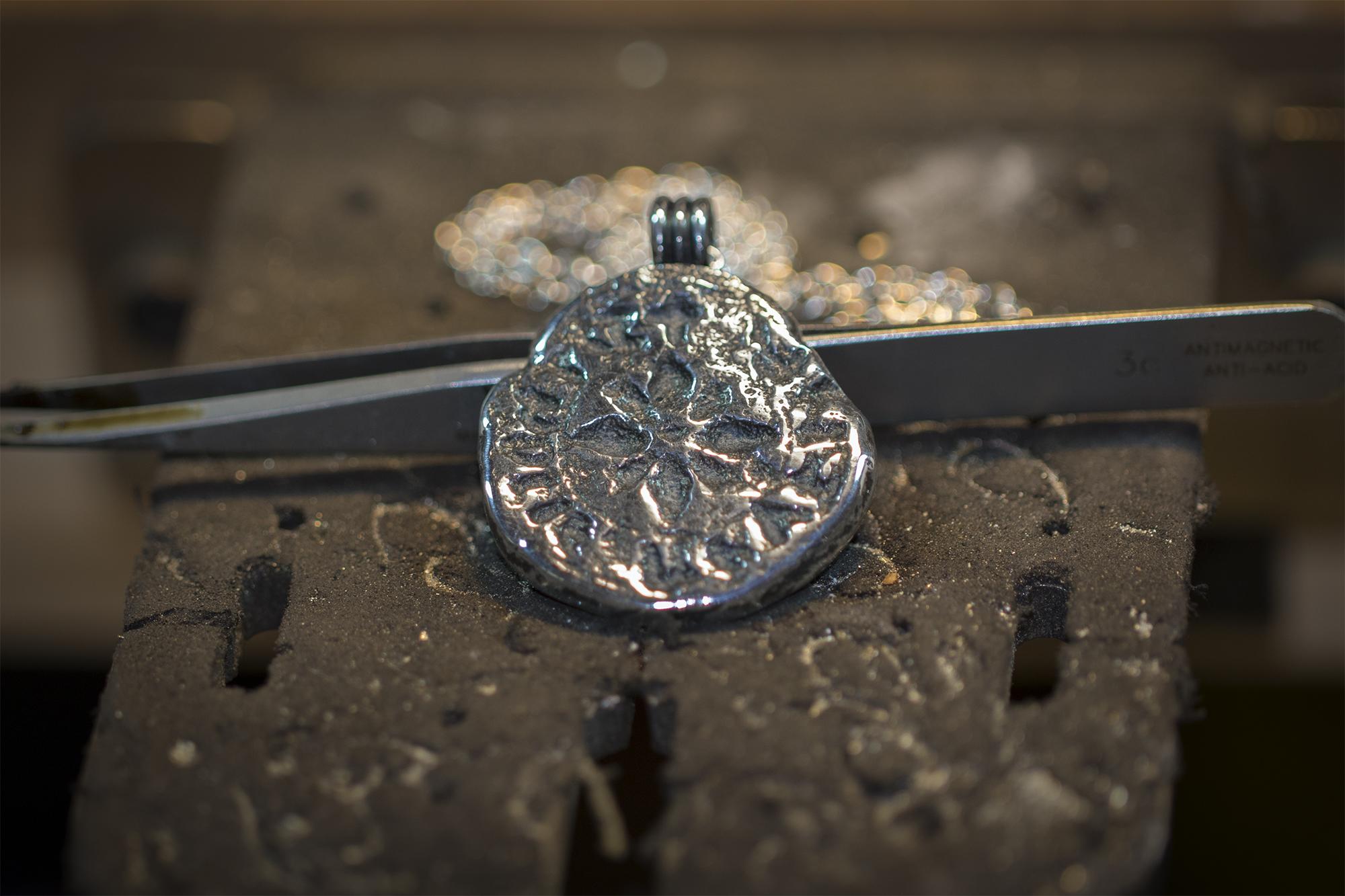 Made entirely by hand on the lathe, the seal box was crafted from beautiful chocolate brown Sapele wood and closed snugly via a simple friction fit lid design.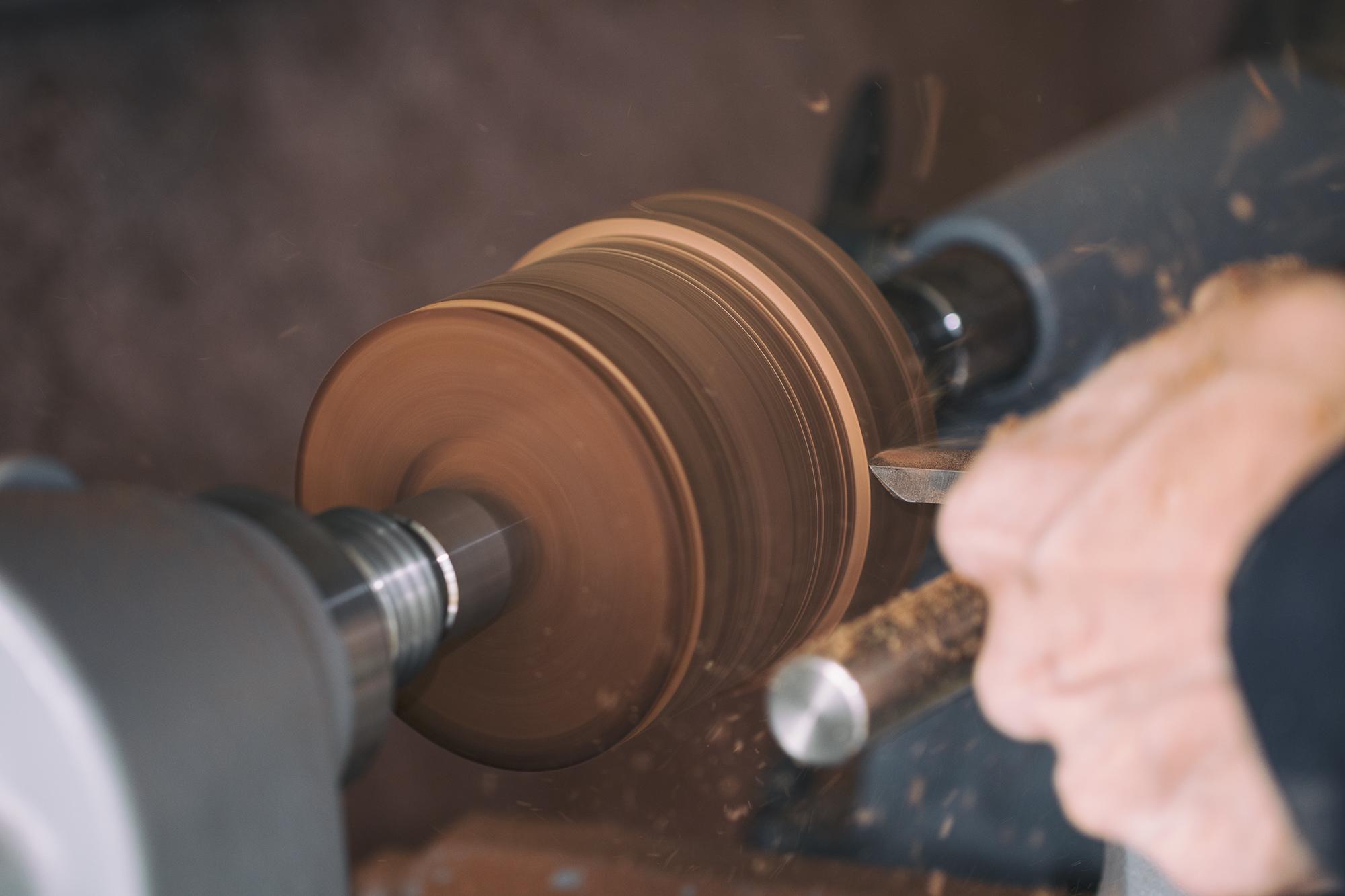 All finished and housed in its protective box! The inside was lined with brown napa leather and the seal itself was artificially tarnished to give it an ancient looking patina. Customer was thrilled with the end product and wears the pendant on an almost daily basis.