A customer who enjoys getting together with friends occasionally and indulging in role-playing board games approached me in early 2019 to ask if I could create a high quality but discreet wooden box that would house his gaming dice and pens.
Once the layout of the box was agreed upon it was time to start work on it. First step was to prepare the Oak which would form the body of the box.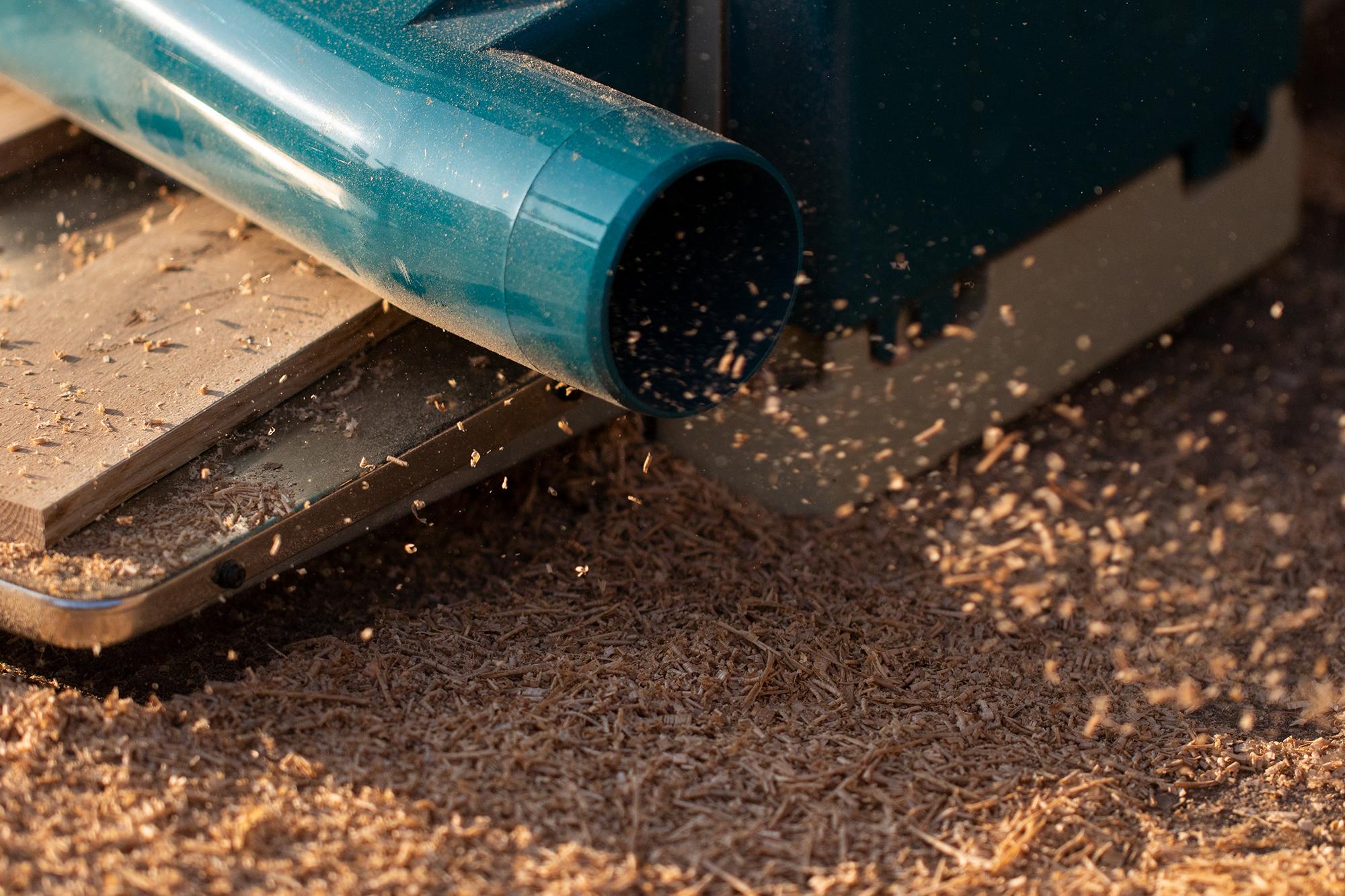 Then the joints on the box were created. Box joints were used so that the small box would be extremely strong and would last for many years to come.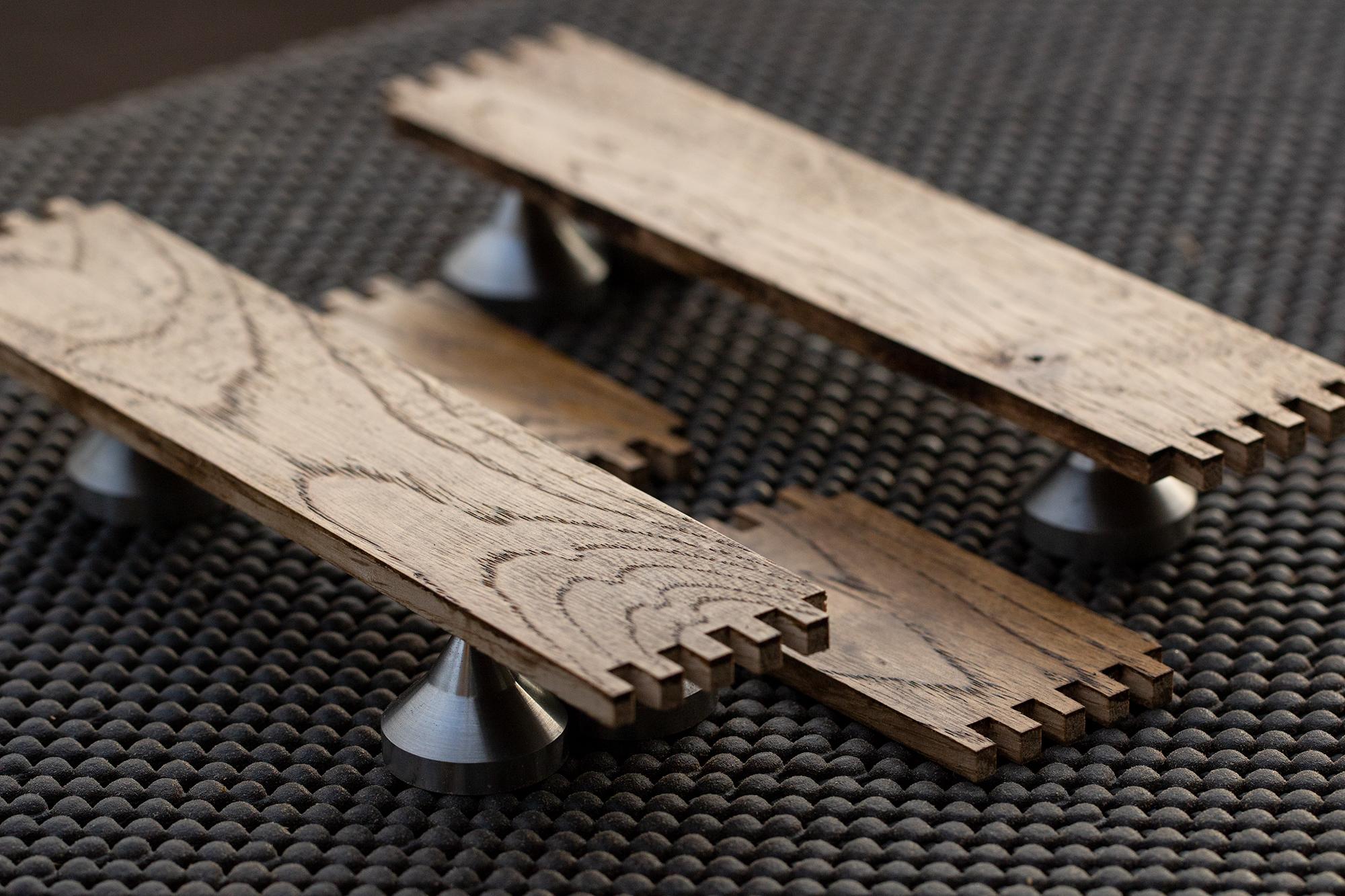 Once the main body of the box was completed and fitted together, it was onto producing the Oak inserts which would then form the small compartments for the dice and pens.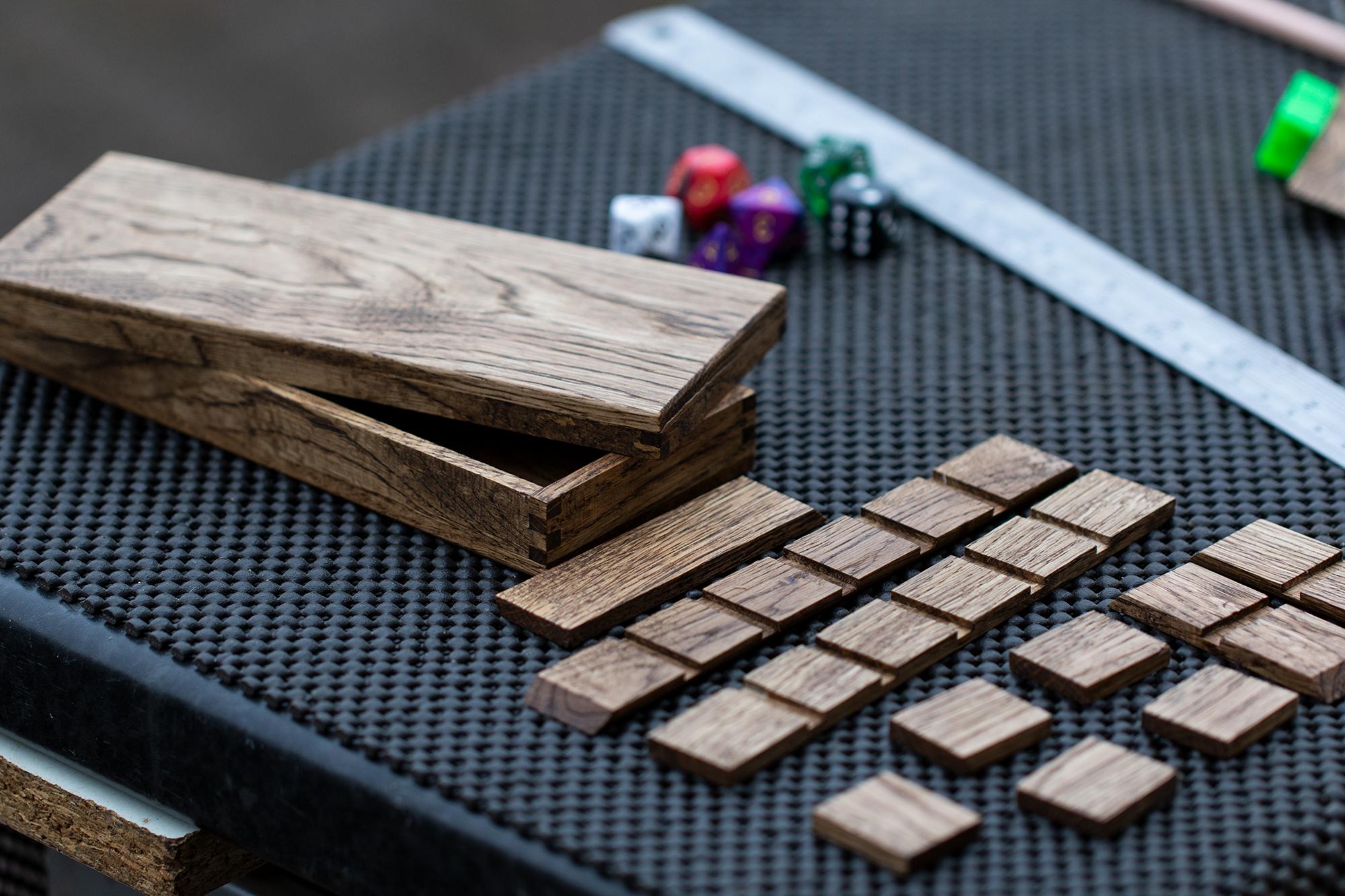 Fit was great, so the next stage was to line the interior compartments and add some silver to the lid.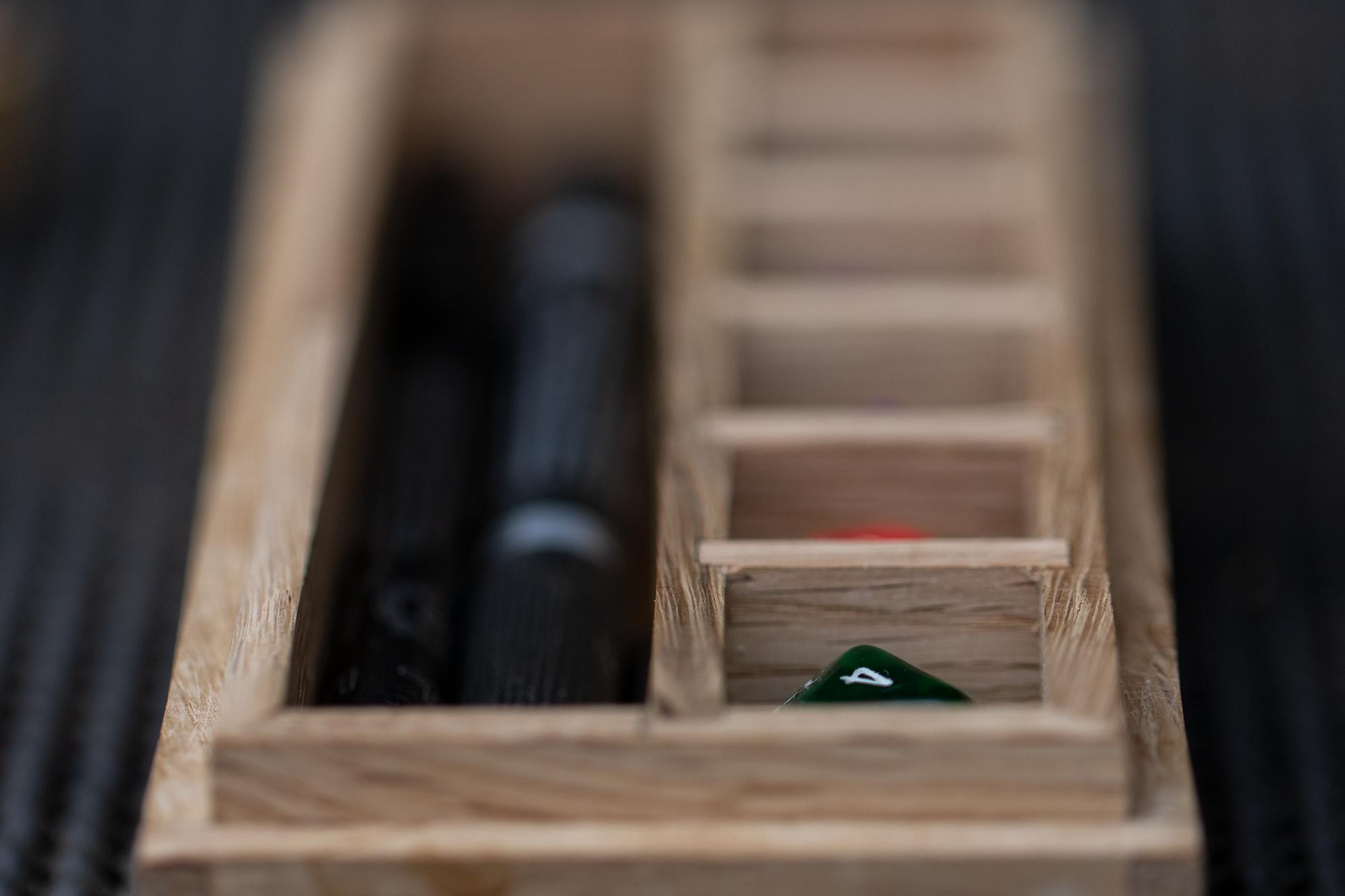 Each compartment was then lined with top quality pig-skin leather, adding a little touch of luxury.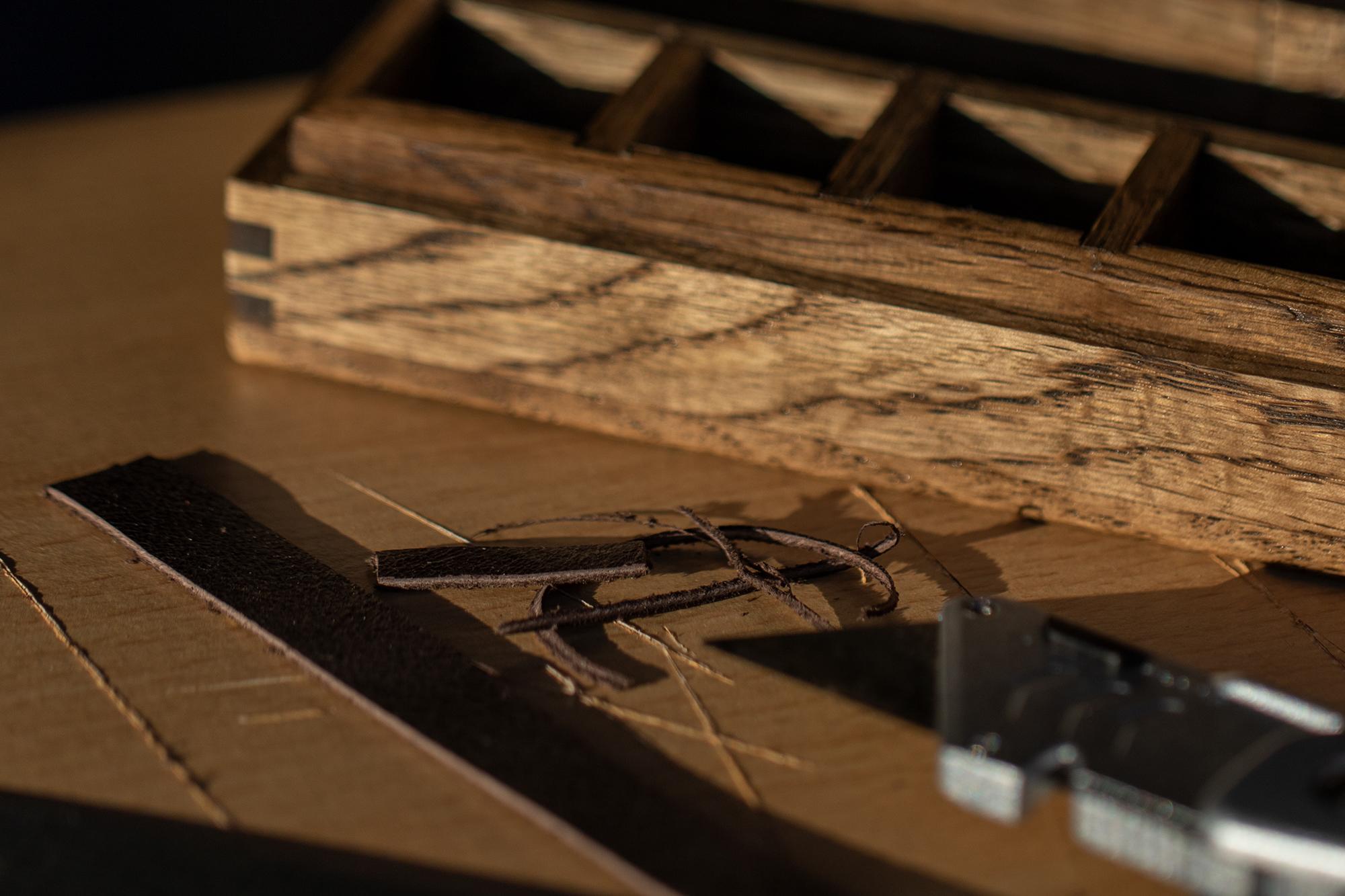 Final little touch which would make my customers gaming box stand out from the mass produced versions was to add a silver version of one of the dice to the lid. This was cast and refined afterwards to ensure a perfect fit.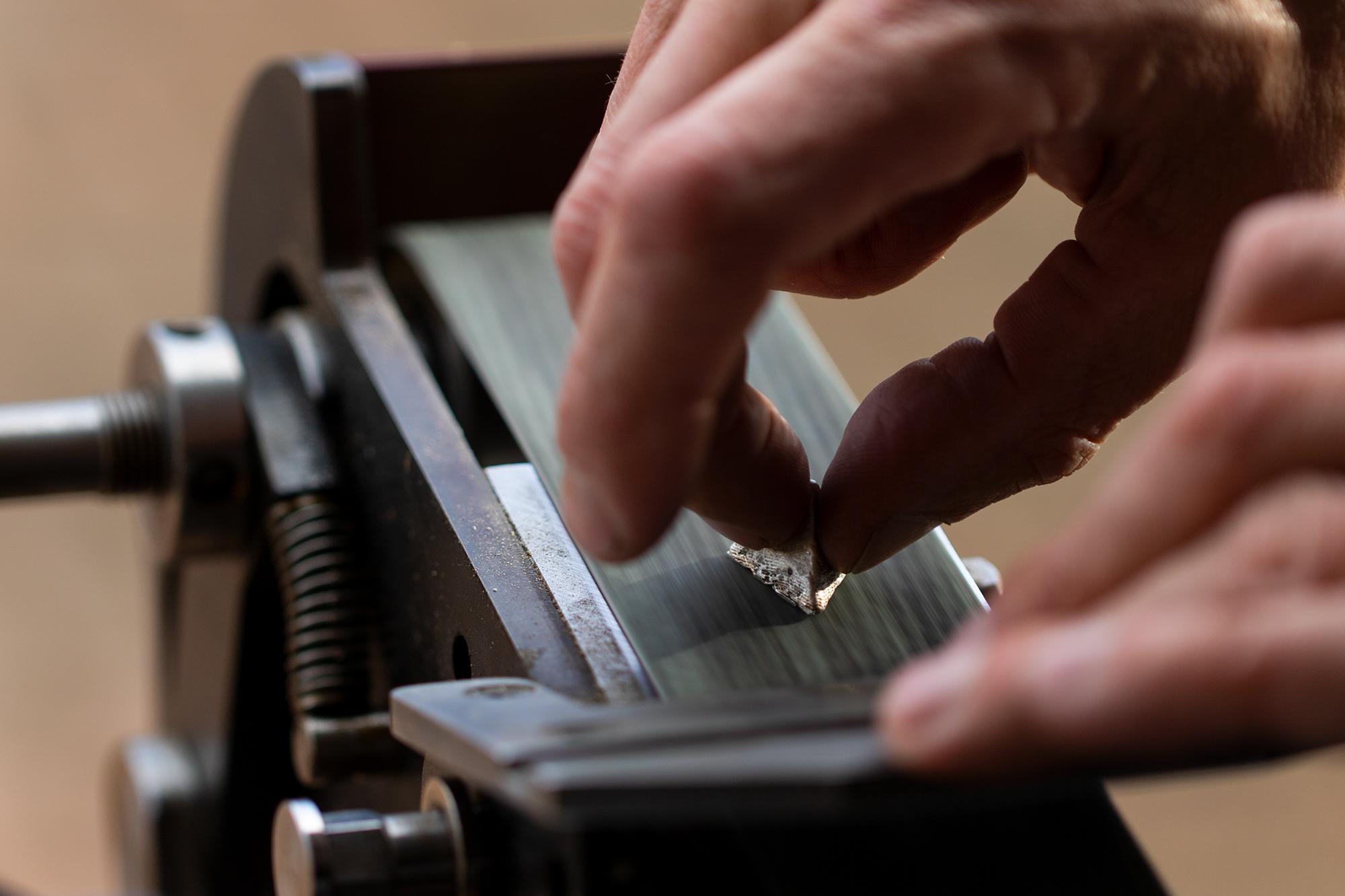 Finished box looked great! The customer was really pleased with the result and this is always the best part for me. Small solid Oak gaming box, lined with pig-skin leather, solidly constructed and topped with a Sterling Silver dice on the lid. This little box will last for many many years to come.