A customer approached me a short while before he was due to be married in 2018 to ask if I could make him a cake stand for his wedding ( which was only a couple of months away! ) out of a natural tree ring.
The gentleman's fiancee specifically wanted a natural tree ring, and luckily I had a large one available from a mature Cherry tree that I had recently cut after it had been felled for building work.
Due to the drying out process the tree ring had unfortunately split but as time was of the essence I decided to use this as an excuse to include a few design touches!
First step however was to level the tree ring on both sides. Always makes a lot of mess!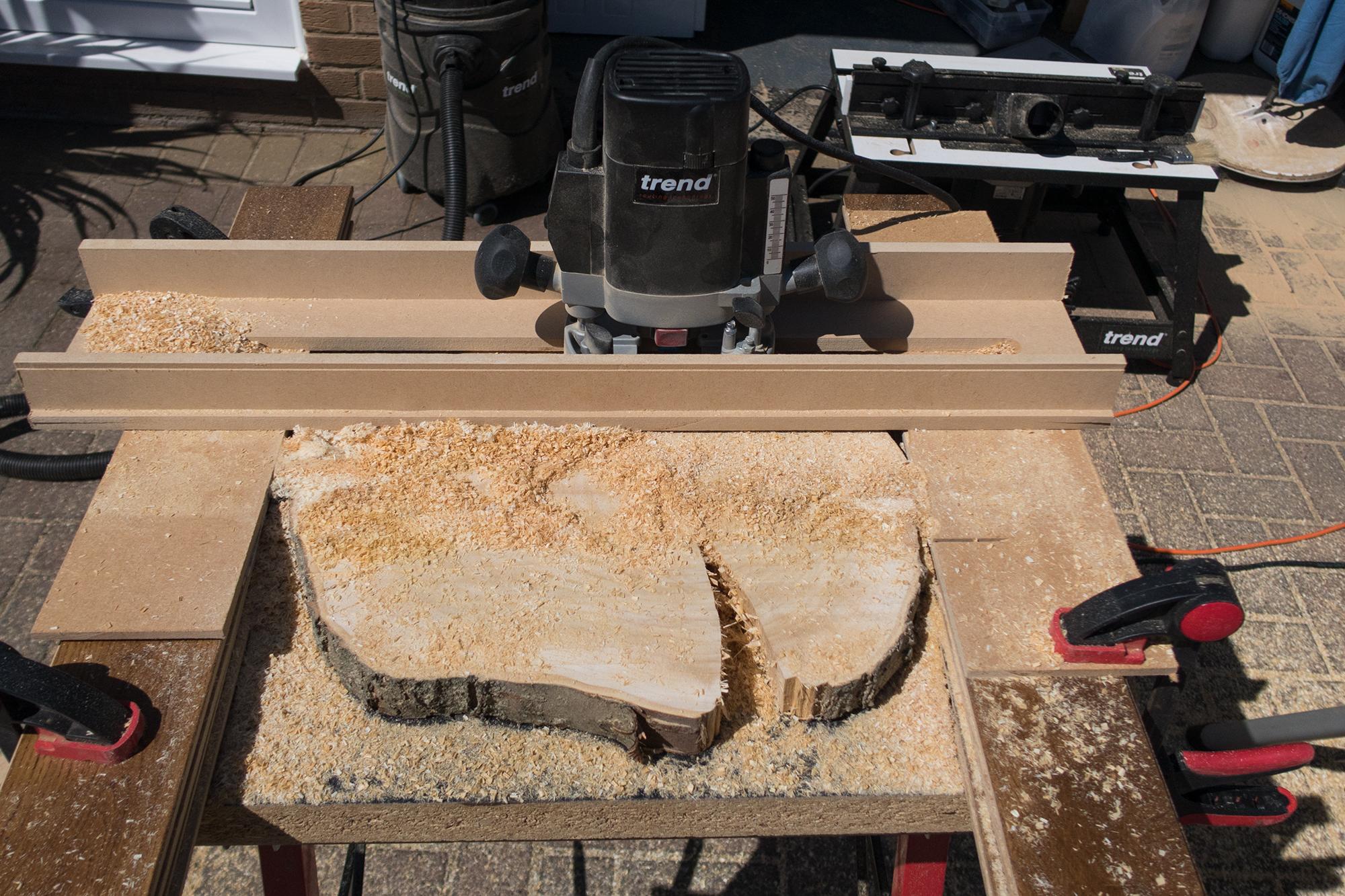 Tree rings tend to be popular with weddings nowadays but as usual I wanted my version to be that little bit different and special. I enjoy taking this approach as I feel it gives my customers a product that is that little bit extra special and unique.
As a striking design element, and to help prevent further splitting of the Cherry I created several bowtie splines made from Mahogany. These would then be strategically inlaid into the tree ring.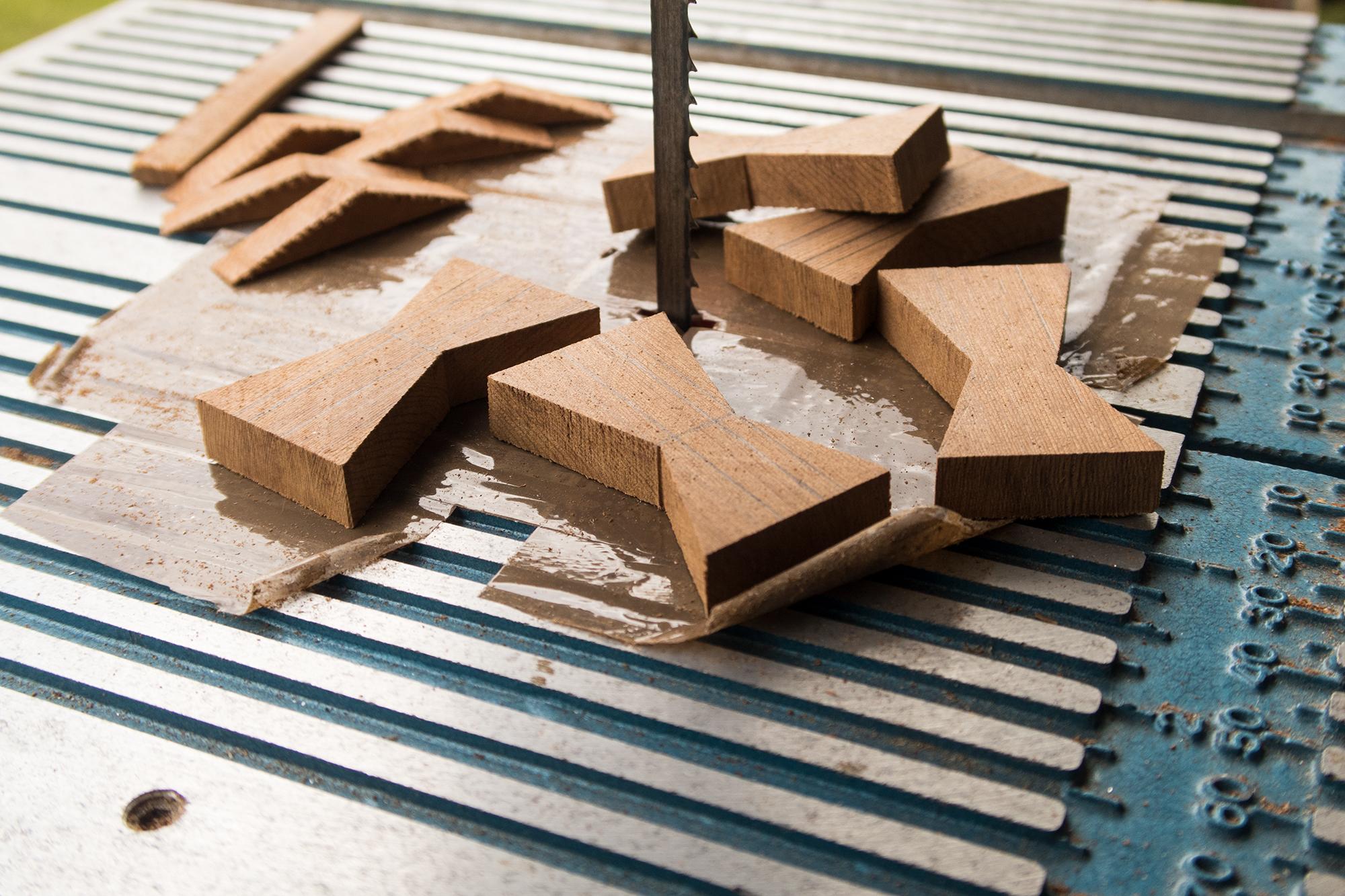 Careful placement was needed so that the splines didn't look odd, and in order to maximise their structural benefits I.E. to prevent further splitting.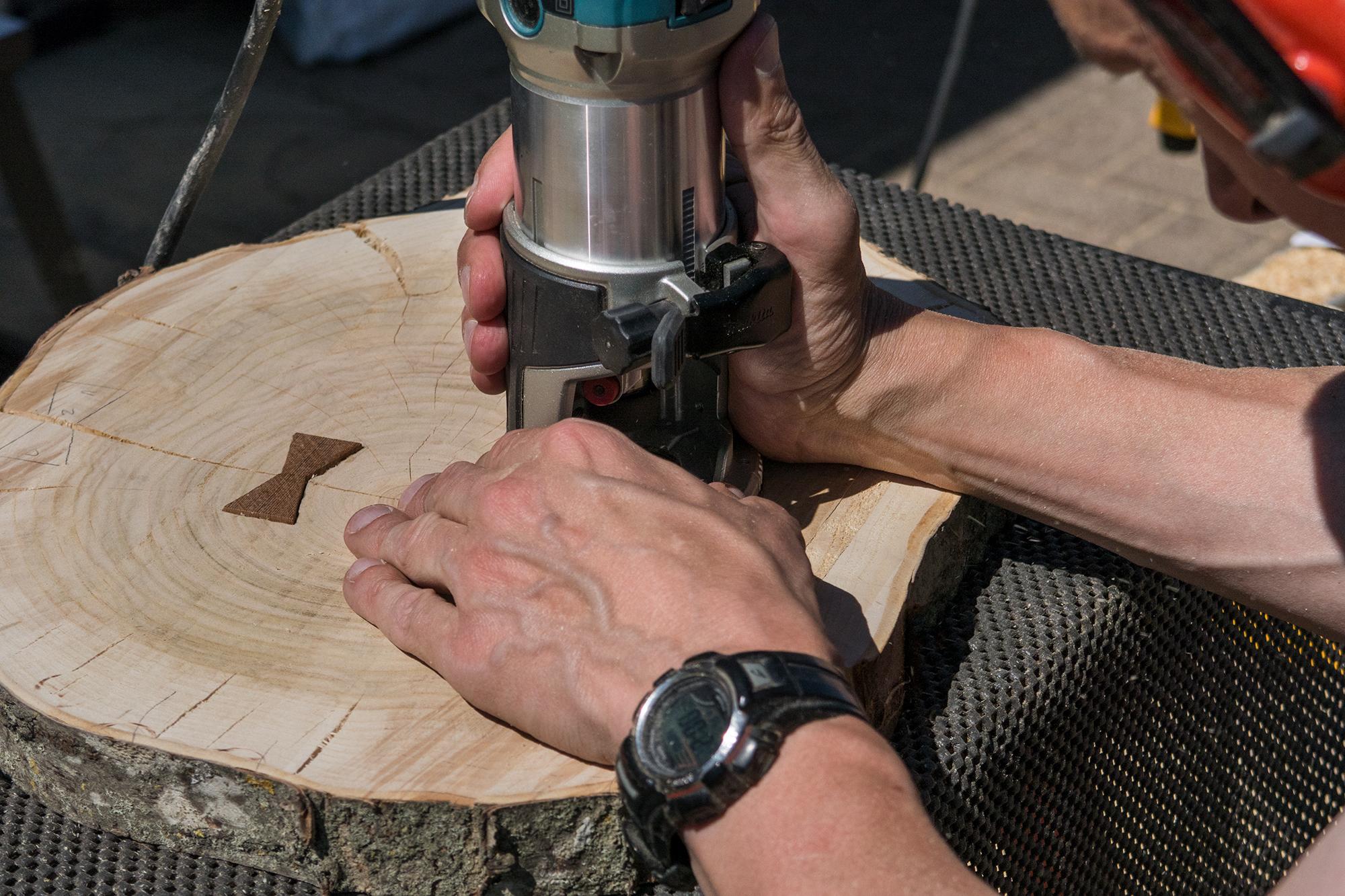 Once all the splines were marked out and inlaid, it was time to make everything flush and smooth. Then the cake stand would be oiled over the course of a few days before finally being sealed in a glossy waterproof food-safe varnish. This last step was important as the stand was being used to hold a cake after all.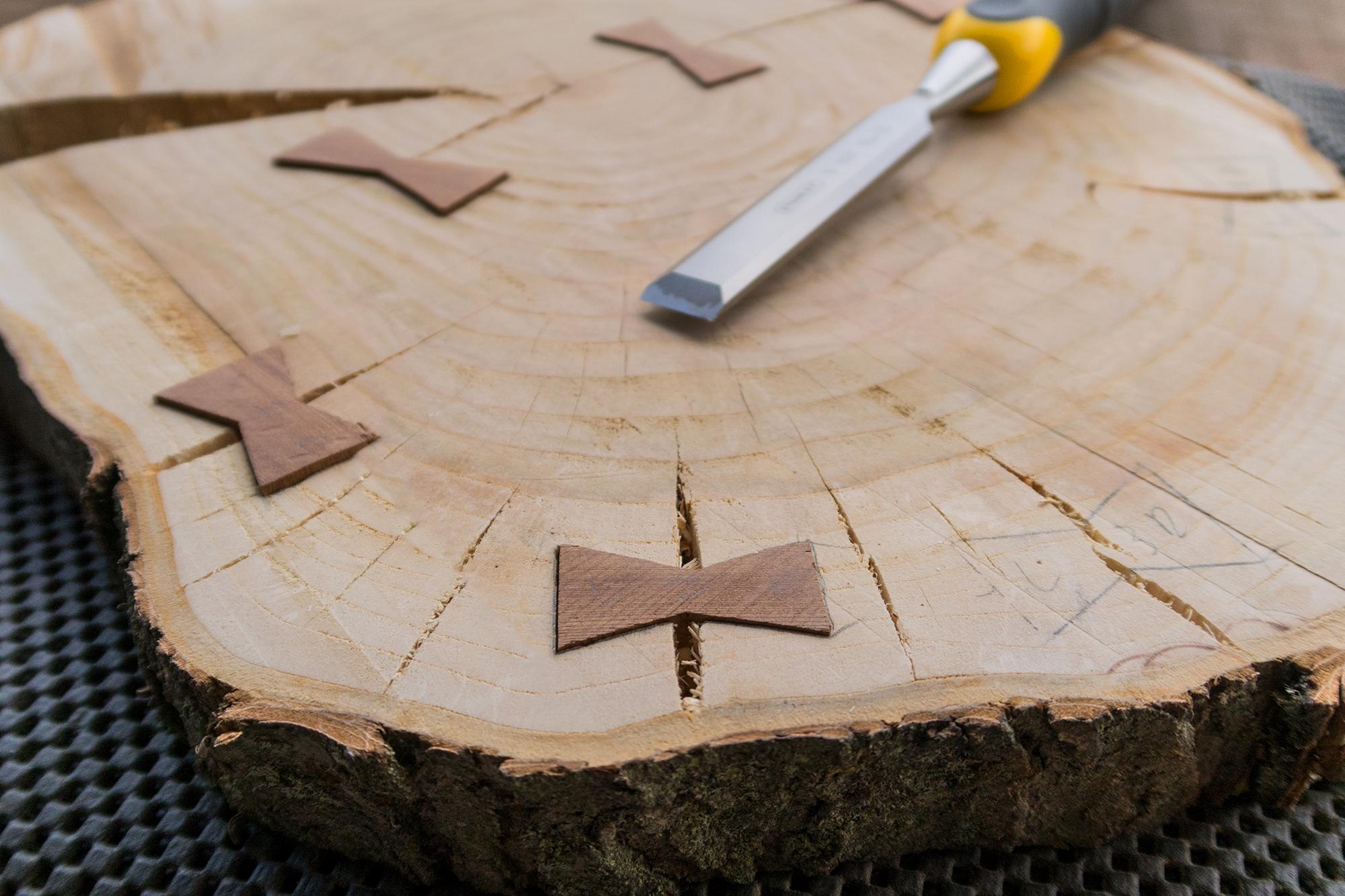 The finished version. Silky smooth to the touch. The toning variations on the slice reflect the fact that some moisture was retained in the wood but because it was permanently sealed from the environment with the varnish, no further splitting or warping would occur.
Ideally I would have preferred to season this wood for a couple of years but on this occasion I didn't have the luxury of time on my side!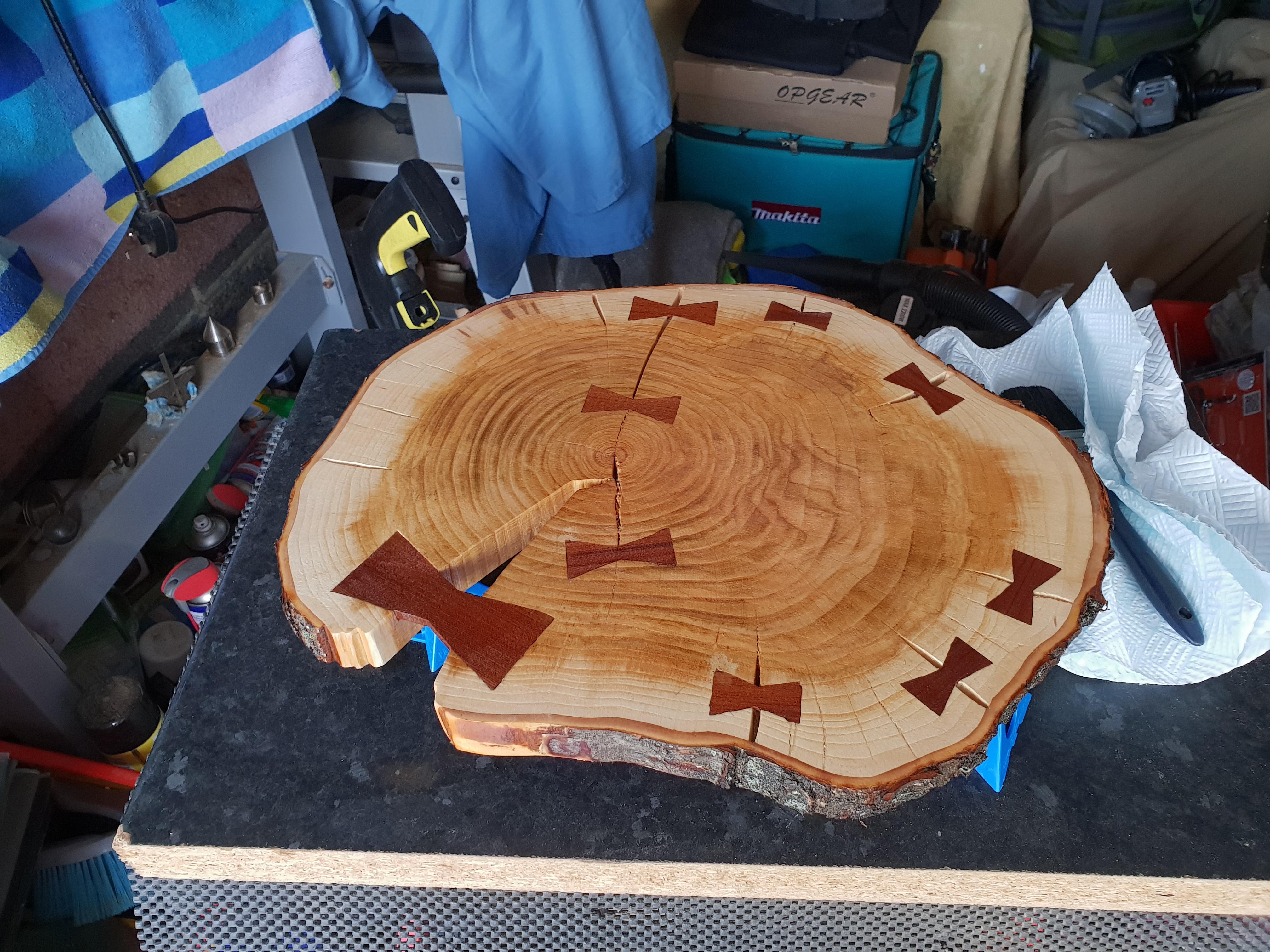 The cake stand at my customers beautiful wedding which I was fortunate enough to be invited to. Although the cake stand isn't shown off to its full effect at the wedding itself, it's been kept afterwards as a reminder of the couples big day and is regularly rolled out when some delicious home baking takes place!